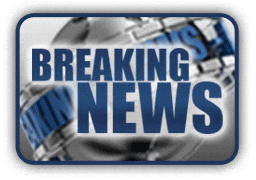 ★ We have a new Cuban guest teacher joining the Cubaneando team, Anier Jova. The more advanced students will get to enjoy learning fresh new movements directly from Cuba at the at the 8:15 pm lesson.
★ Anderson will be teaching the high intermediate class at 7 pm with weekly new movements and even more dynamic Ruedas; ladies will also benefit from Esther's styling tips at this class as she will be available to assist Anderson during the session so that ladies can have a female reference.
★ Our Cubaneando team leader Antonio will be teaching both improvers and high improvers/intermediates classes adding all the Cuban Salsa partner-wok foundations and Rueda to the students with plenty of fun and energy.
★ Our fantastic Michael will be in charge of teaching Beginners Level 1 class at 7 pm and Esther and the bump...the Beginners Level 2 at 8:15 pm
★ Price change: We are sorry to announce that we have been forced to update the prices as we have maintained the same since 2004!
From this Friday 12th January a single class will be charged £9 and both classes £12 as usual, we have done it this way, so the students that are "addicts" and loyal to our Cubaneando Friday classes are not affected.
(Please note the instructors covering each level may be subject to last minute changes especially during Esther's pregnancy).
More news!
- 2 x 4h Workshops this Sunday!
- Ladies Styling Workshop coming up!
WEEKLY TUESDAY CUBAN SALSA
Have you not tried our Tuesday classes yet?
We highly recommend those classes for those who like to get more attention to details and styling (as classes are not as busy as on Fridays), and especially the students who prefer a bit more of Cuban partner-work than Rueda. Also, you can benefit from doing
2h of classes for just £8
or up to 3h for only £12!
(when including the FREE Salsa Shines sessions)
Dear students, we'll be running our weekly classes as usual during the festive season, with the exception of: Tuesdays - 19th and 26th Dec (Boxing Day) - both dates CLOSED
Antonio, Esther and the baby bump... will be in Brazil for just 2 weeks so their last class of the year will on Friday 15th and the following lessons will be covered and on as usual:
Tuesday classes on 2nd Jan will be taught by Anier (intermediates and advances) and Michael (beginners and improvers).
Friday classes on the 22nd and 29th of December will be covered by a fantasrtic new Cuban instructor in town Anier (advances) , Michael (beginners) and Anderson (improvers).
Gift Vouchers now available online for regular classes, workshops or private lessons.
Finally here by popular demand. Specially designed for those ladies that reached a flat spot in their dancing skills, and want to improve the style, musicality and movements' repertoire. It's time to move on! A great opportunity to learn from Sissi Techea (former dancer of Havana Rakatan and graduated from the National Arts Schol in Havana)
★ Sissi will be teaching a routine lot of emphasis into styling for practical movements that you will use into your social dancing, and how to incorporate beautiful elements of Afro-Cuban folklore, Pilon, Chacha, Mambo and Son into salsa as well as giving you what you need in other to be able to freestyle.
Recommended for intermediate and advanced students with basic knowledge in Cuban Salsa but in need of a confidence booster.
Also, a great and fun way to socialize, meet new people and to know the ones we have seen the classes around a bit better.
PRICE:
Online: £35 if you book in advance -
​
At the door: £45 - The places are limited, so please book in advance to avoid disappointment on the day.
Course Format:
★ 12:00 Door opens - Arrivals & Registrations
★ 12:30 Course starts on prompt!
★ 12.30-14.00 Course Part 1 (5min break in the middle).
★ 14.00-15.00 Lunch Break
★ 15.00-16.30 Course Part 2 (15min break in the middle).
★ 17.00-17.30 Social Dancing, Practice and Q&A.
LUNCH BREAK:
Lunch is not included in the price, and you are welcome to go anywhere. A Meal Deal is available upstairs at Tito's Peruvian Restaurant price TBC.